It's been a while since I made a blog post, a lot has happened.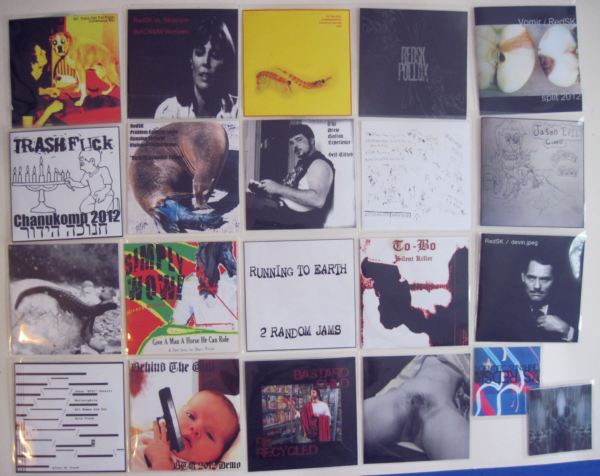 Not ordered in any specific order. Titles listed left to right, top to bottom.
[TFRPROMOSK00] SK - Tryna Get Dat Paper Continuous Mix (available)
[TFR158] RedSK vs. Stiverson - BIACWMW Remixes (available)
[TFRPROMOSK02] SK - That Krills (unavailable)
[TFR197] RedSK / Pollux - Split (available)
[TFR174] Vomir / RedSK - Split (available)
[TFRPROMO05] Various - TRASHFUCK Chanukomp 2012 (available)
[TFR191] RedSK / Problem Anderer Leute / Running To Earth / Violence Cotton Drone - Birth Of Beautiful Things (available)
[TFR189] The Drew Batton Experience - Self-Titled (available)
[TFR219] Tha Deftones / SELBSTMORD KÖNIG / Tjere / What It's Like To Be Hostile - Same In The End (available)
[TFR214] Jason "EVIL" Covelli / Simply Wow! - Spiritual Journey Of Self-Realization (From Iceland To Kenosha) (available)
[TFR217] Simply Wow! / (o)†hers / Fresh Dead Seagulls / vomits - We Live Under Rocks (available)
[TFR118] Simply Wow! - Horses Riding Men (available)
[TFRPROMO14] Running To Earth - 2 Random Jams (available)
[TFR185] To-Bo - Silent Killer (available)
[TFR147] RedSK / devin.jpeg - Split (available)
[TFR216] Jason "EVIL" Covelli / Halluciphile / All Women Are Fat / Acid Trash - Altar Ov Trash (available)
[TFRPROMO12] Behind The Gun - BTG 2012 Demo (available)
[TFR127] Bastard Child - Re-Recycled (available)
[TFR111] The Big Drum In The Sky Religion - Les Origines Des Mondes (available)
[TFR170] Scientific Sunshine vs. RedSK - Untitled Sessions (available)
[SPTrash00] Flat Affect / Pollux - Not A Split available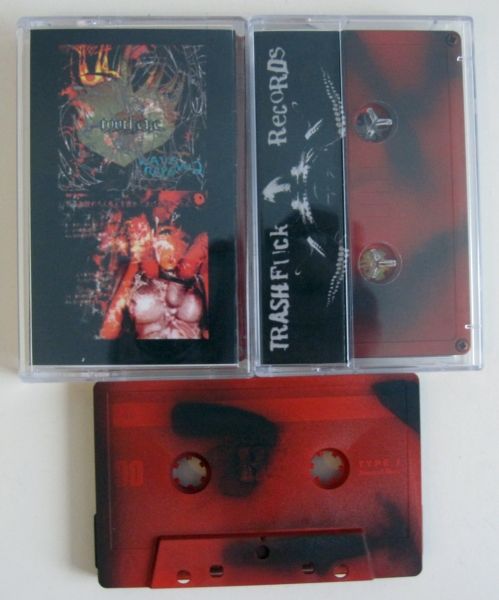 [TFR159] tooth_eye - Wave Rape Vol. 2 (unavailable)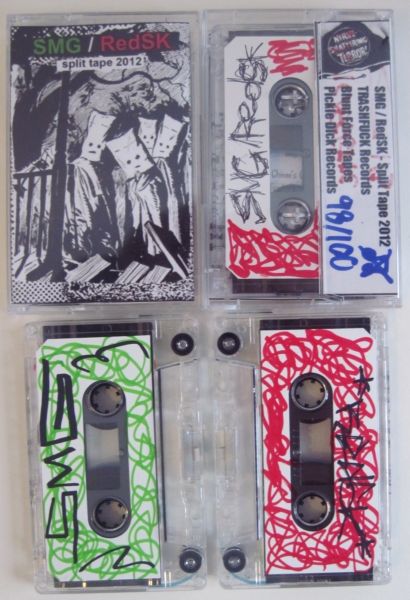 [TFR169] SMG / RedSK - Split Tape 2012 (available)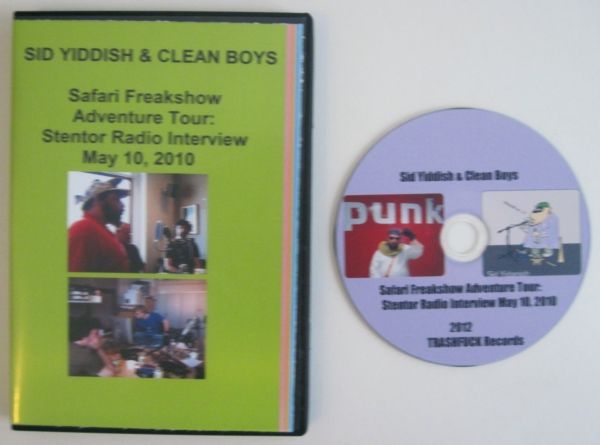 [TFR175] Sid Yiddish & Clean Boys - Safari Freakshow Adventure Tour: Stentor Radio Interview May 10, 2010 (available)


Announcing: Caleb Bragg (Insideout028/Path to Pluto) is also a current operator of TRASHFUCK Records, based out of TN. Here's a photo of a release he put together.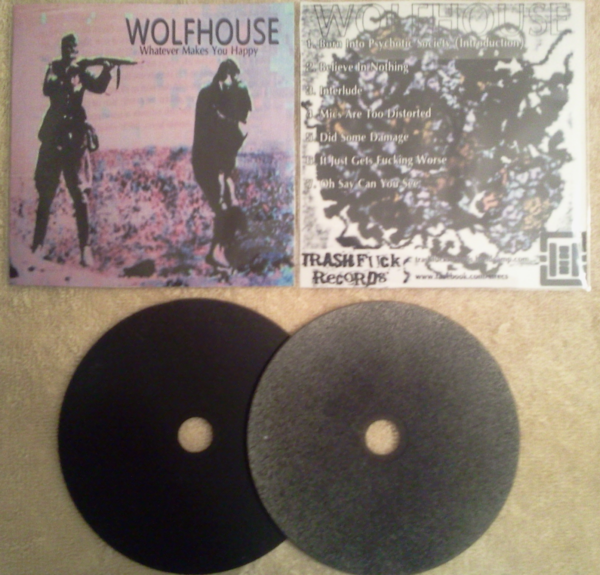 [TFR124] WOLFHOUSE - Whatever Makes You Happy (available)


I'm not accepting orders right now. I need to focus on getting artists copies of their releases, so nothing is for sale until further notice. Feel free to pop on over to the TFR Bandcamp for free downloads of a lot of new releases and old stuff.