There are actually more than three new releases, but I don't have pictures of everything yet, so I'll just name the two that'll be featured in the next post. i AM esper has a new full length out and my own Redsk9 cd-r finally dropped. I'll post more about that later.
For now though:
[TFR137] Der Domestizierte Mensch, Problem Anderer Leute, Hēnglìkùpòlǐyǎěr - This Is Not My Life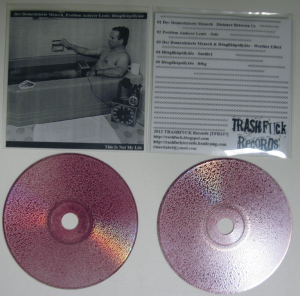 This is actually a 2011 release, but I haven't announced it until now, although a lot of you may have this already as I've been putting them in packages secretly ;)
[TFR087] Crawfish 81 & RedSK - Mean Green Grass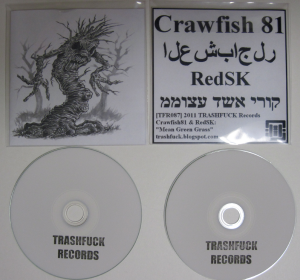 [TFR131] RedSK vs. Hēnglìkùpòlǐyǎěr - Stupid Fucking Asshole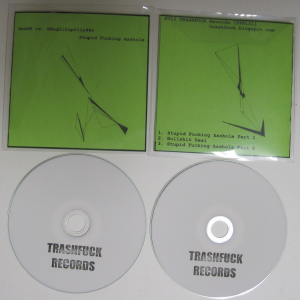 Each of these are going for $4 for the rest of this month, or you can get all three for $10. Our paypal AND email is tfnnetlabel@ymail.com, so hit us up.
In other news, we're about to launch a new label entitled Quexium Records, the aim being it's NOT a DIY label, not in a pure sense, we will be putting out pro CD, tape and vinyl releases. TRASHFUCK Records will still run as usual, we're just broadening our horizons a bit. Enjoy! Death to false noise!