New cd-r release by RedSK on
No Skinny Jeans Records
.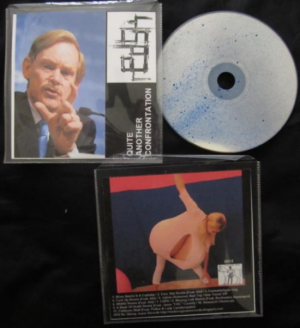 1. Brian Butzin Is A Crybaby
2. Emo Slut Remix (Feat. hlo)
3. Formaldehyde Guy
4. Fuck Up Remix (Feat. hlo)
5. Salvia Divinorum Bad Trip Time Travel VIP
6. Wb666 Remix (Feat. hlo)
7. COPD
8. Missing Link Remix (Feat. Koobaatoo Asparagus)
9. A Mask Of Death Remix (Feat. Jason EVIL Covelli)
10. Research Chemicals
11. Fishbone Wall (Feat. Pollux & Lady Cumdumpster)
So go find Michael Scott on facebook get trade him for a copy of this.